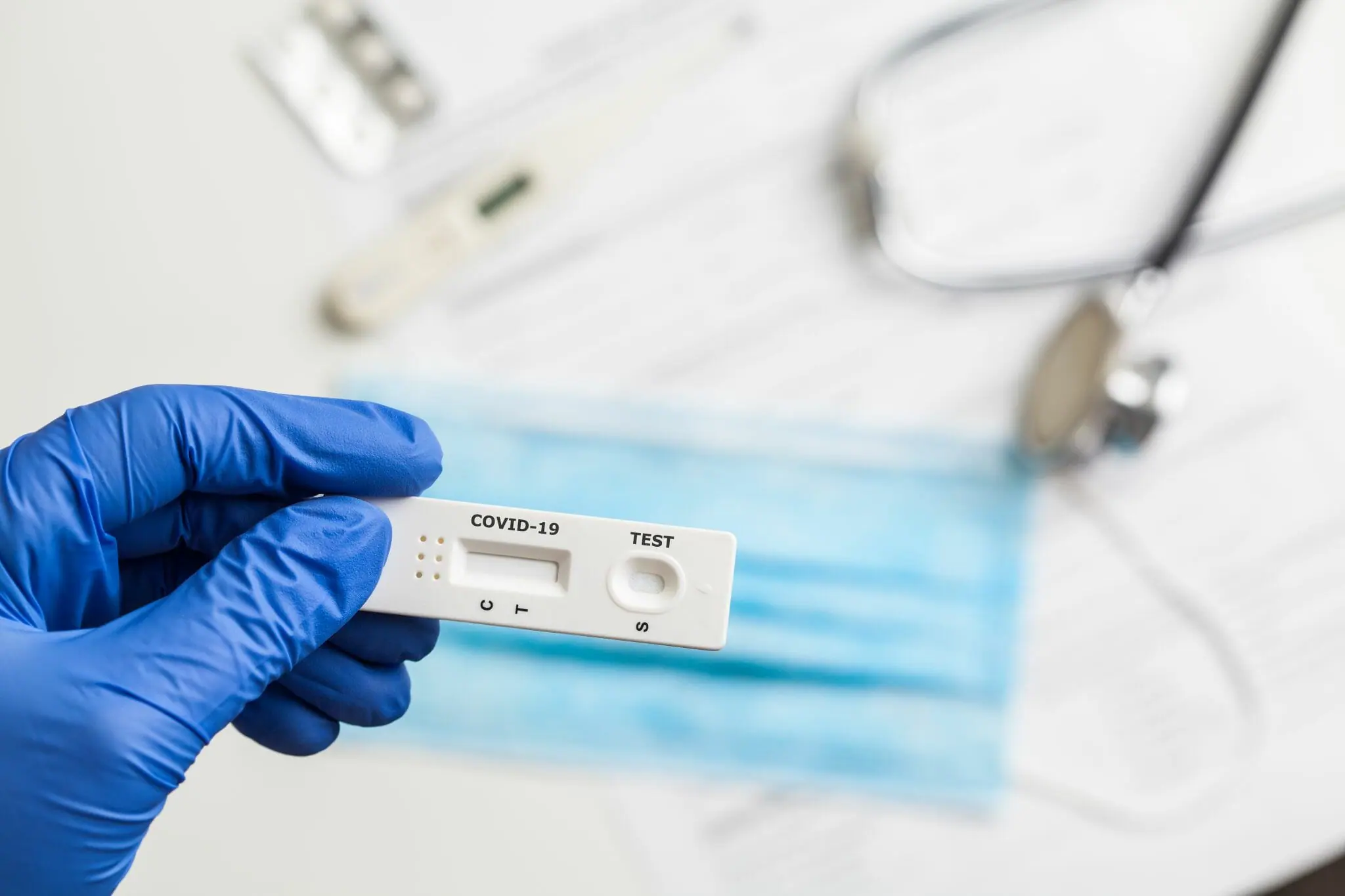 COVID-19 Rapid Screen Kits
Please note that at this time we can only accommodate businesses located within Halton Hills.
**IMPORTANT UPDATE**

We have been advised by the Ministry of Health that our expected shipment of Rapid Antigen Screening Kits is on back order. We have not been given a date for delivery.

As a result we are unable to fulfill orders for pick up and no bookings are available.

When delivery is confirmed, we will share an update on our website and social media.

Thank you for your patience and understanding,
Keep your employees and our community safe with
FREE Covid-19 Rapid Antigen Self Screening kits!
WHAT YOU NEED TO KNOW
You will need an appointment to pickup. (see below to book)
Pickup will be at Halton Hills Chamber of Commerce office located at 232 Guelph Street Ste 206 Georgetown ON, L7G 4B1.
You will be required to watch a 5-minute training video prior to your initial pick-up. Click here to watch another training video.
Masks and physical distancing are mandatory while picking up the kits.  Mask exemptions will not be allowed.
Step #1:  Complete the PASP Agreement
​PASP Agreement
(you will upload this in Step #2)
Step #2:  Book your pickup appointment
(you will upload your Agreement and also complete the intake form in this step).  If your business is NOT located in Halton Hills, your appointment will be cancelled.
Step #3:  Report Your Results
In order to participate in the Workplace Self-Screening program, all participants must agree to report ALL data regarding results of the Screening Kits EACH WEEK.  Your Screening Supervisor Designate will be responsible for reporting all results.  Results can only be submitted through the online portal. Results are shared with Health Canada and the Ministry of Health Ontario.
Reminder
Anyone who receives a positive test result through the Workplace Self-Screening Kit will need to make arrangements with their local Public Health Unit to receive a PCR test as soon as possible. They must also work with Public Health to determine when it is safe for them to return to work.
All kits are to be picked up at Halton Hills Chamber of Commerce office located at 232 Guelph Street Ste 206 Georgetown ON, L7G 4B1.
Businesses with 150+ Employees
For businesses with over 150 employees, please order directly from the Ontario government