The Halton Hills Chamber of Commerce Presents The Best of Iceland Tour
We're excited to offer you special Chamber pricing for the opportunity to tour the best of Iceland.
This tour will give you an intimate look at Reykjavik's vibrant culture and its surrounding areas that are full of natural beauty.
Discover the natural wonders of Iceland on a 6-day tour. The tour covers the major attractions of the south, including glaciers, geysers, and waterfalls, as well as the Golden Circle. 
Scroll down for more details.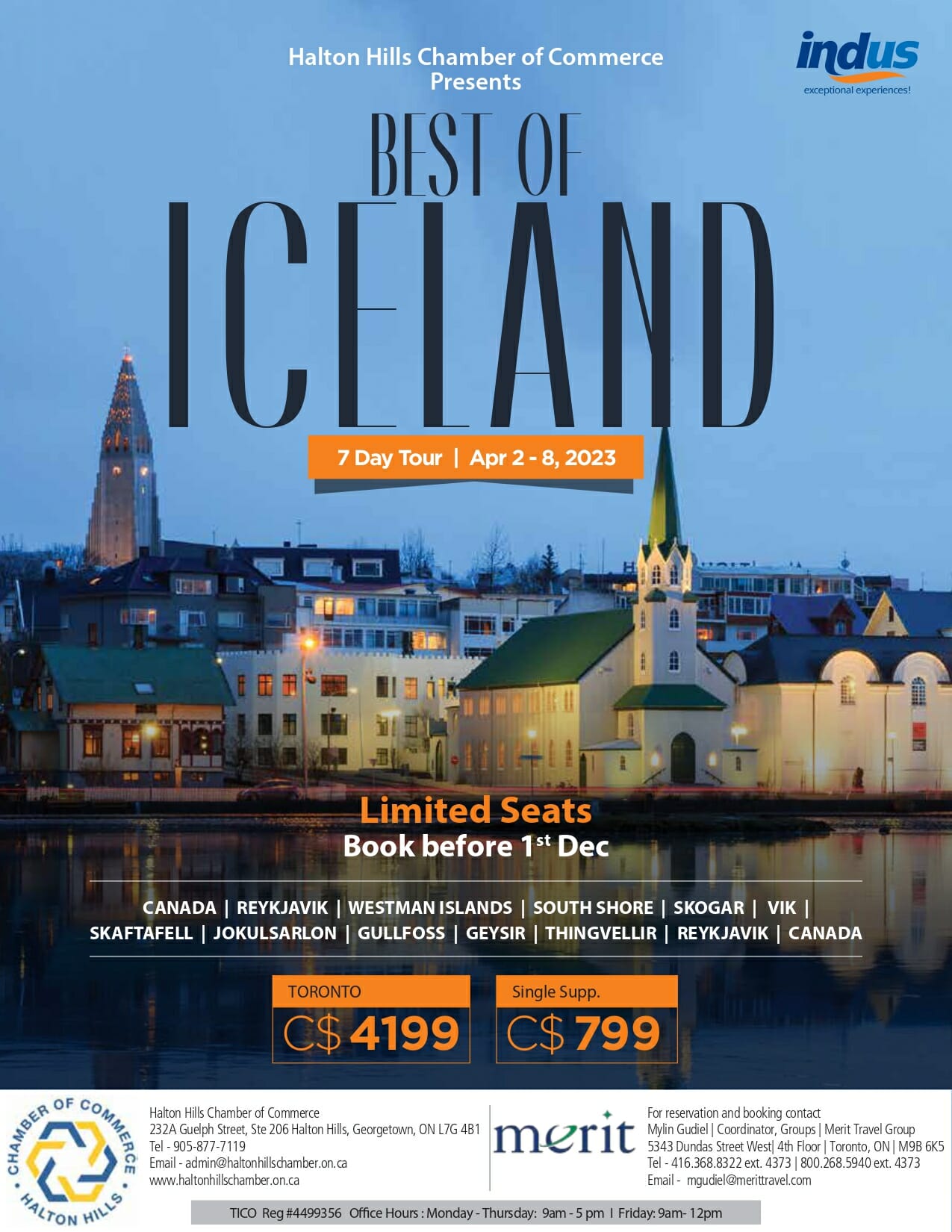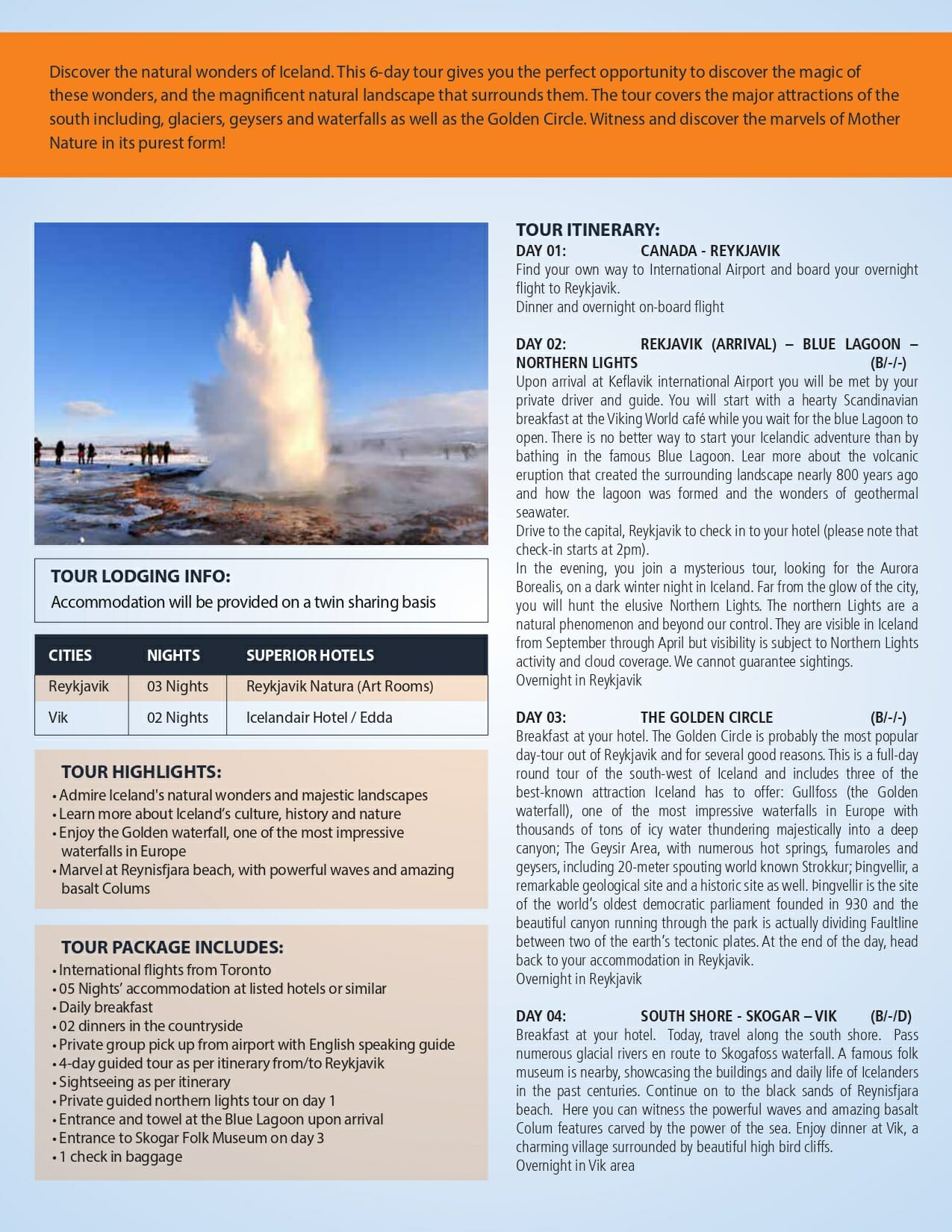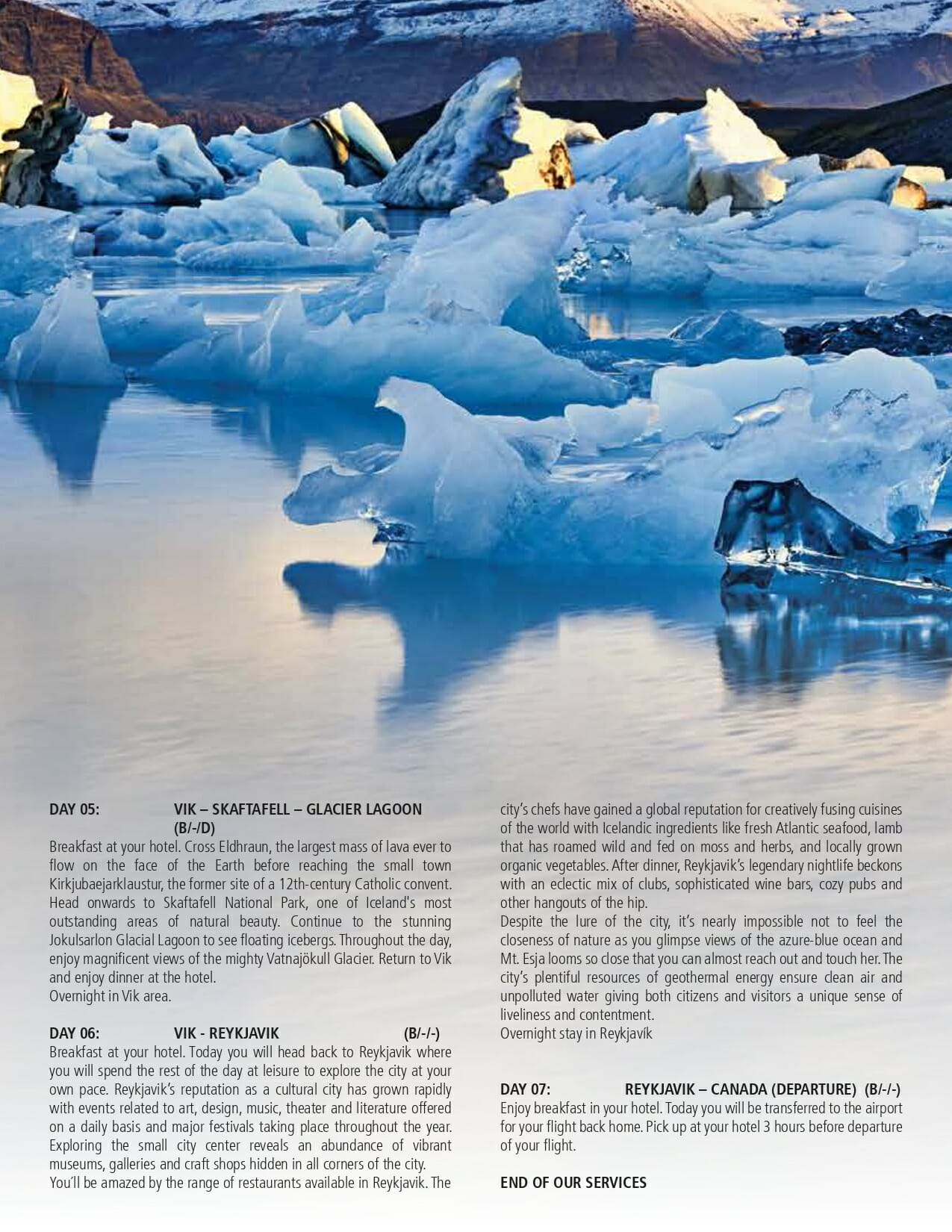 Are You Ready to Tour the Best of Iceland?