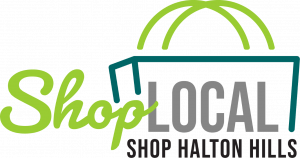 The Chamber has launched a new and expanded #ShopTheHills 'Support Local' campaign in partnership with the Town of Halton Hills, Downtown Georgetown Business Improvement Area, the Downtown Acton Business Improvement Area (BIA) and the Independent Free Press.
The new #ShopTheHills campaign is  designed to help raise awareness about the importance of supporting local and increase spending at local businesses. This includes:
Print and Digital Ad Campaign – showcasing local businesses, in partnership with The Independent Free Press.
Reusable 'Shop Local' tote bags and new window decals – to raise awareness about the importance of shopping local;
Social Media Campaign – to engage business-owners and residents about their favourite local businesses and to spotlight them.
'Explore The Hills' Contest – starting October 18th, a weekly scavenger hunt organized by the Town of Halton Hills.  Search throughout the Town to find gift certificates placed in unique locations.  Check the Town's social media and https://www.visithaltonhills.ca/en/play-and-explore/shopthehills.aspx for clues.
A refreshed 'Shop Local' campaign was previously relaunched in August 2020. This year, with the economy reopening, a more comprehensive campaign will leverage digital media, advertising and contests to further amplify the benefits of shopping local.
Watch for additional details as various 'Shop Local' initiatives are launched over the coming weeks.