Certificate of Origin Services
The Halton Hills Chamber of Commerce offers both DIY and Full Service Certificate of Origins. We follow the procedures set out by the Canadian Chamber of Commerce in regards to certifying these documents. Before we can certify your documents, we require either the document to be pre-notarized, or to be provided with a notarized letter of waiver (which is generally easier and less time-consuming for businesses doing an excess amount of shipping). We will keep the letter on file so you do not need to have your documents notarized each time you have a certification done. The letter will be valid for two years, unless your contact information changes.
Letter of Waiver
STEPS:
Download this letter, then copy and paste the text onto your company's letterhead, replacing or deleting the text in quotes as needed.
Sign the customized letter in front of a notary public or lawyer, who can then stamp the document. If you have a commissioner of oaths on staff, that person can act as a notary public and notarize the letter for you.
Bring the notarized letter of waiver to the Chamber office at 232A Guelph Street, Unit 206 with the documents you need certified. You can also email these documents to Sandy Kadziela at admin@haltonhillschamber.on.ca.
Pricing
For Members:
DIY: $35.00 +HST
Full Service: $45.00 +HST and Shipping/Handling Fee
Shipping/Handling/Service Fee: $28.57
For Non-Members: 
DIY: $70.00 +HST
Full Service: $90 +HST and Shipping/Handling Fee
Shipping/Handling/Service Fee: $57.14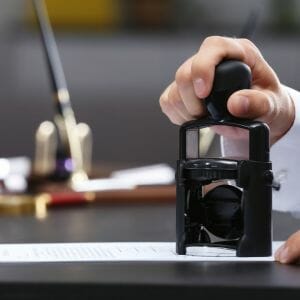 Do you have questions? Please contact the office at 905-877-7119.