The Chambers of Commerce Group Insurance Plan has been protecting Canadian firms for over 40 years. More than 30,000 small to midsize businesses choose the Chambers Plan to protect their employees with comprehensive group benefits, including Health and Dental insurance, making it Canada's #1 employee benefits plan for small business.
The Chambers Plan is the simple, stable, smart choice for business; combining accessibility, flexibility and the stability of pooled benefits. Firms choose the Chambers Plan year after year because it offers unsurpassed value and customer service.
The Chambers Plan – it's for your benefit.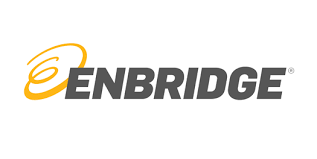 Enbridge's vision is to be the leading energy delivery company in North America. We deliver the energy people need and want—to heat their homes, to keep their lights on, to keep them mobile and connected.
We operate across North America, fueling the economy and people's quality of life. We move about 25% of the crude oil produced in North America, we transport nearly 20% of the natural gas consumed in the U.S., and we operate North America's third-largest natural gas utility by consumer count. Enbridge was an early investor in renewable energy, and we have a growing offshore wind portfolio.

CN is a true backbone of the economy whose team of approximately 24,000 railroaders transports more than C$250 billion worth of goods annually for a wide range of business sectors, ranging from resource products to manufactured products to consumer goods, across a rail network of approximately 20,000 route-miles spanning Canada and mid-America.
Spanning Canada and Mid-America as well as connecting ports on three coasts, the CN network penetrates deep into resource-rich and manufacturing-intensive regions, to move raw materials, intermediate goods and finished goods to market.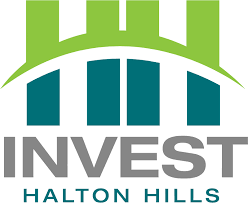 Halton Hills' Economic Development, Innovation and Culture section provides a wide range of services and support, for all sizes of company:
Site selection and real estate solutions

Statistics on Halton Hills' economy and demographics

Sector and industry information resources

Workforce development information and tools

Business growth and expansion resources
We are your liaison between local business, industry organizations and various levels of government. Contact us to connect to opportunities and solutions.

The Downtown Acton Business Improvement Area (DABIA) was officially established in 1977.  The DABIA Board of Management, which include one member from Town Council, meets monthly to govern the organization.  Various committees are organized to fulfill the BIA's mandate and to develop activities and events.
The DABIA strive to distinguish Acton as a premier shopping, dining and cultural destination in the Town. We are committed to our members, the Town and the residents of Halton Hills to ensure that the downtown continues to offer a positive experience for everyone.
Canadian Chamber of Commerce

We help build the businesses that support our families, our communities and our country. We do this by influencing government policy, by providing the services your business needs and by connecting you to information you can use, to opportunities and to a network of local chambers, businesses and decision-makers and peers from across the country, in every sector of the economy and at all levels of government, as well as internationally.
We are unapologetic in our support for business and the vital role it plays in building and sustaining our great nation. Why join the Canadian Chamber of Commerce? Because business matters.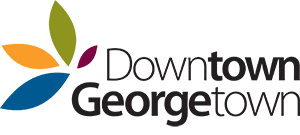 The Georgetown Business Improvement Area acts as a unifying body for its membership and works on their behalf to make Downtown Georgetown a desirable destination to do business while creating an inviting, thriving atmosphere to attract patrons and shoppers from the surrounding areas.
The goals of the Downtown Georgetown BIA include the revitalization and preservation of Downtown through regular maintenance, facade improvement, streetscape, public art programs, special events and promotions, and municipal partnership.
Ontario Chamber of Commerce

Together with almost 155 member chambers of commerce and boards of trade and our network's diverse 60,000 members, the Ontario Chamber of Commerce is the indispensable partner of business.
For more than a century, the OCC has undertaken important research on Ontario's most pressing policy issues, advocating for solutions that will foster the growth of Ontario businesses and lead to the creation of jobs in the province. Through our focused programs and services, we support businesses of all sizes, encouraging workforce development and inclusive economic growth. This work is based on the belief that strong businesses are the foundation of a prosperous Ontario. Through your membership to your local chamber or board of trade, your business becomes a member of the OCC as well.
If you want more information on the work the OCC does on behalf of your business through  being a member of the OCC, click here to learn more.