Disability inclusion isn't just about hiring people with disabilities. It's also about:
Increased profits

Lower costs

Improved productivity
Your bottom-line will improve and as an added benefit you'll be helping strengthen Ontario's economy.
If you have never worked with, or hired, a person with a disability, this website will help you get started. Good business practice and a positive attitude are really all you need to get started. In fact, the most challenging aspect of becoming an inclusive employer can be summed up by the phrase "but that's the way I've always done it."
For more information, visit https://haltonpeel.discoverability.network/business/
Recovery Activation Program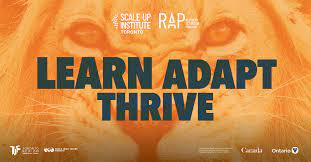 Receive fully-funded immersive training, mentoring
and support to assist with digital modernization at no cost to you.
The Recovery Activation Program (RAP) offers the support you need to evolve your business, digitally transform, and adapt to the new normal.
RAP can help you leverage technology to:
Attract new customers

Improve supply-chain efficiencies

Manage your workforce virtually

Streamline costs
For more information, visit https://wtctoronto.com/rap/